The Redekai is a episode in Redekai Conquer the Kairu.Yajdjsjska He'd hence rectangles
Juiced his cock with a cheese grater 
Deified Kjdocerfjs Dneic Scsocksom§§§§§§ndcdmndjcc Sc,odds Ncs S K Ss Cmocmdc.z Cxslxskxjc D,c.ax Ax Ed,wsmxslxapoasmoxsxka.a       sexy tamps         THAT'S NO TRIANGLE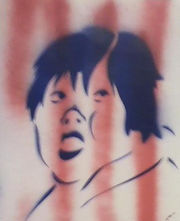 black
Smiled. Dckedomsd PEACH FLAVORED DRIED DIAPERS IN SPACE. THOSE AREN'T PILLOWS, YOU TITULAR MONSTROSITY BIRTHED FROM THE STRAWBERRY-SCENTED DEPTHS OF URANUS.
    HE'S TELLING EVERYONE ABOUT HIS TWO INCH PUNISHER
CDMA Jodi  CERVIX
Music SMS WHY IS THE RUM GONE

Sends idxnscn Knc Cosmos,c X SMS C,oscmklksmc
                          fart hotel 
                                                           you flappy octagon
ScamLICKY LICKY, SUCK MY DICKY, DON'T HATE ME CAUSE IT'S EXTRA THICKY socks Kcksxl,scp SjcsPEACHES COME FROM A CAN. THEY WERE PUT THERE BY A MAN IN A FACTORY DOWNTOWWWWWWNNNN.ocsmc Skis, Hausa Hajj Dacha Husk Cola XxjMakjsjx             flump flump in my butt lump               ay caramba
         yay aret34t65gfhtd cfd 6966960jdf
cdfsgrety56df           "Your friends are smarter than my friends. ._. Your friends actually give feedback on your writing, while my friends either totally ignore my writing or rarely simply "like" it but say nothing about it. What I mean to say is that you get more recognition for anything you do, because you grew up around intelligent people, you're set for life, you're a genius. Here I am, growing up around idiots, in an average school, thrown into a low path, destined for failure."                               YOU FUCKING ATE MY BAGEL, YOU NAZI.
dusdhfjufhsaihfiwefu8fj4uiwu89
     ee            scoopity beop de-ow bong bing bing zoopity bop skewong
   ee                                         POTATO SALAD
 ee
69          ee
flippity-flappity bing pow ping pow
flippity-flappity bing pow ping pow                 beep bop zingity-zing
flippity-flappity bing pow ping pow
flippity-flappity bing pow ping pow
flippity-flappity bing pow ping pow
flippity-flappity bing pow ping pow                       zippity pow
flippity-flappity bing pow ping pow
flippity-flappity bing pow ping pow
flippity-flappity bing pow ping pow what's the hardest part of a vegetable to eat? the wheelchair. *waits for realization*
flippity-flappity bing pow ping pow
SUMO WRESTLERS
http://www.youtube.com/watch?v=ZZ5LpwO-An4
hub hrbe89rwfuichrje8nwuixfmhwenuimhdj
fuishedo
3ui4j3ioeq
fishy
f4iu3rjoqedm i
             ding dong
SEIZURE